ante_luce
'Tis the season, and plushies have been helping out with things.
That's... a lot of presents to wrap.
Plushies start by measuring how much paper we need for one present. (They were not allowed to use the boxcutter without supervison i.e. me actually holding it)
Jazz got to be in charge of tape while Prowl made sure the paper was properly aligned.
Now all those presents need to be addressed to the right people. Being small and plushie, one ninja has to hold the presents still so that the other can write on them.
All done. Ninja plushies have a post-wrapping reward cup of tea.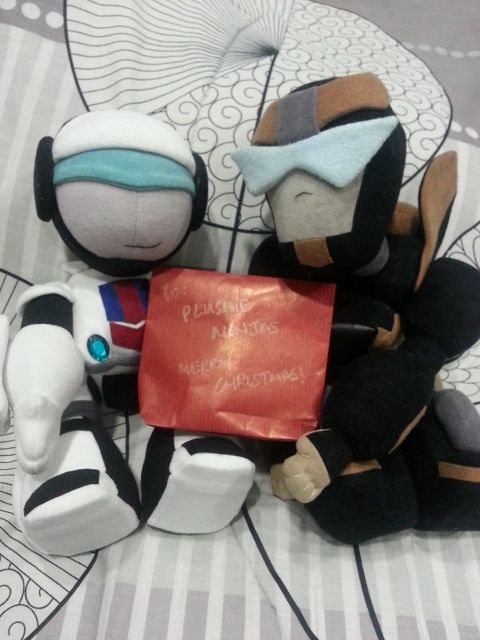 Fast forward to Christmas Day, and plushies have a present to open.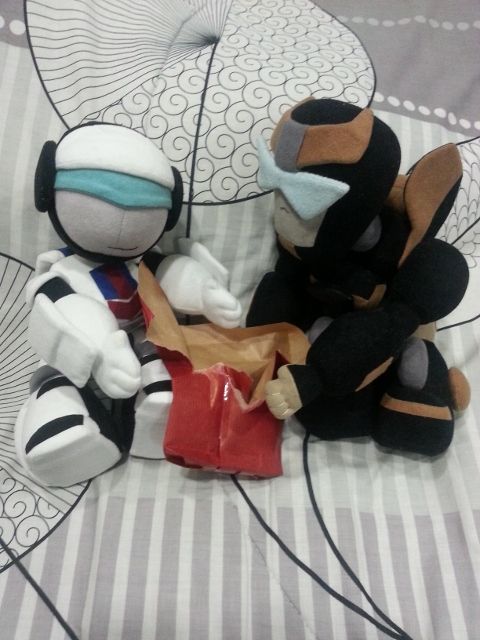 Unwrapping is just as fun as wrapping. Quicker too.
A pair of pendants to share (fittingly, too). Ninjas are very pleased with their new treasures :3