ante_luce
Sept '13 Anniversary Challenge
at the PxJ comm
Prompt 1: A day at the beach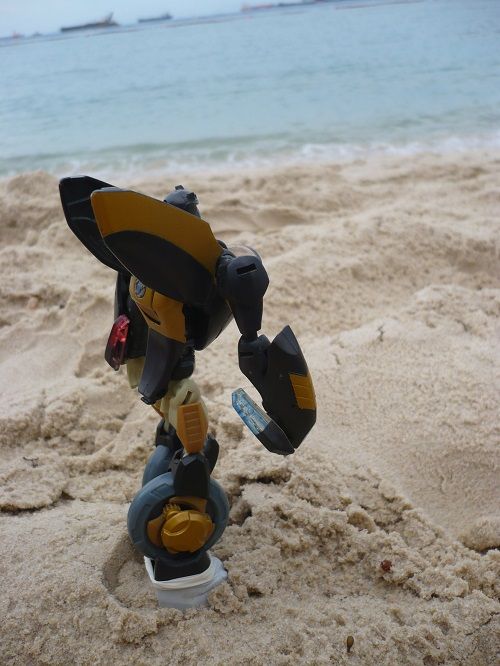 Ninja has never been to the beach before. He finds it fascinating.
Sand and salt water aren't good for TF joints, so on with the booties! (Repurposed glove tips, Jazz is a resourceful ninja)
A quick once over on the ground rules (Stay within sight, no going in the water without a bigger mech, etc.) and the bitty!TFs are let loose.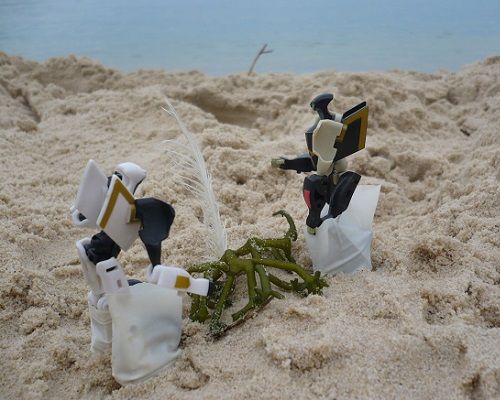 Building a sandcastle while the others explore.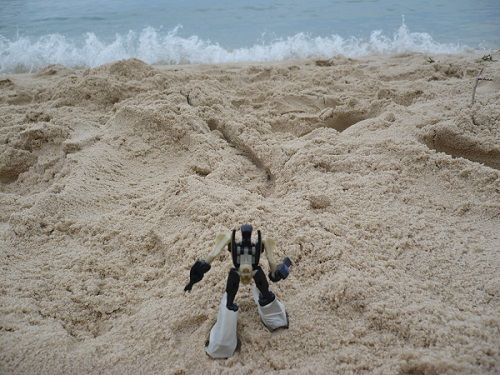 Someone makes a break for freedom!
On-duty!Prowl moves to intercept!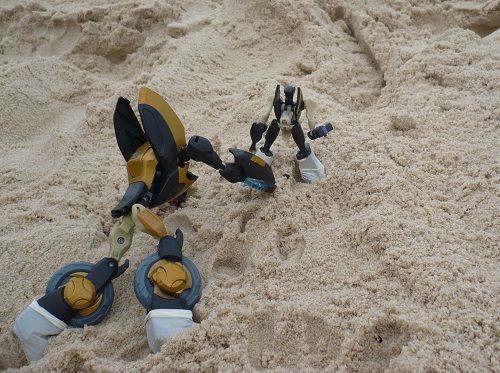 *tackled!*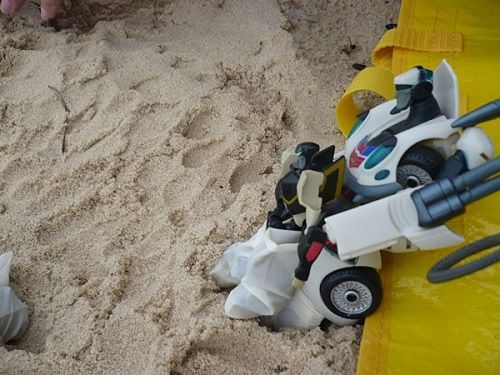 And carried kicking and protesting back to the safety of the beach mat. (not seen: Jazz telling Prowl that bitling is definitely a bitty!Prowl)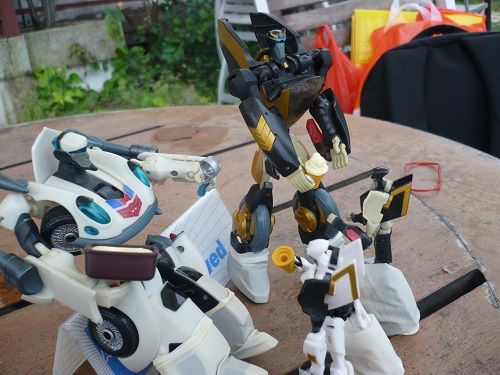 Beach trips should always end with ice cream.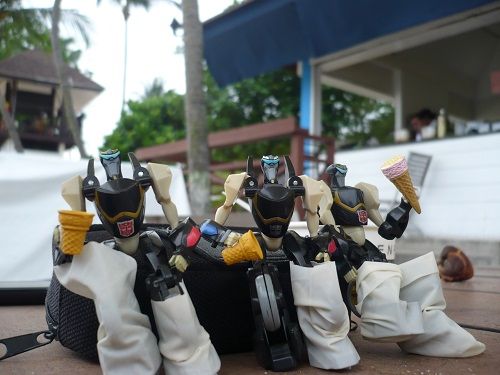 5 out of 5 bitty!ninjas agree. (And someone's lost a shoe, when did that happen?)